Exclusive Events,
Priceless Memories
Offering Event Planning, Marketing, and Public Relations Services for Over 25 Years
Event Planner in Denver, CO
Denver's premier event planning firm will bring a wealth of creative and innovative concepts and ideas to your event in a way that no attendee will soon forget.
Is being different, brilliant and remarkable what you're looking for? It's exactly what we do. Both locally and nationally. Our singular focus is to ensure your event achieves all your expectations and exceeds your imagination.
If working with the best event planners Denver has to offer is one of your expectations then our exceptional promotions and event planning solutions are perfect for you. ERH Associates, Inc. is an all-in-one planner for everything that has to do with putting together a memorable wedding, a successful business launch, a high end fundraiser, an awesome concert, and any other event you can imagine.
Creative Ideas, Flawless Execution
It's not an easy task to prepare and plan for an important event. With so many details the event planning process can get off track in a hurry if you're not careful. Several elements involved in your event will need to be perfect in order to pull off the remarkable. Attention to detail is one thing Ellen M. Robinson and her team of experienced Denver event planners take pride in. Here are some initial and important attention to detail considerations: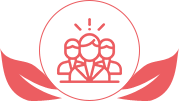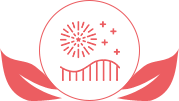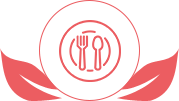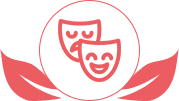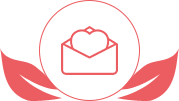 Invitation design, production, and delivery
... and that's just the start.
Working within your budget and allotted time for the event makes being precise with the details even more important and challenging. Ellen M. Robinson and her team are highly regarded Denver event planners with the experience, skills, talent, and the resources necessary for organizing world class events anywhere in the country.
With ERH Associates, Inc. you are partnering with the event planner Denver clients consistently rely on. This one simple and easy decision will save you from a lot of unnecessary stress. Whether you want an intimate affair for just a few close friends and family members or a grand celebration that will be attended by hundreds or more, our management skills can prove invaluable.
Comprehensive World-Class Services
Take a load off and let one of the leading event planners in Denver make it truly an occasion to remember! You'll thank yourself that you did.
If you require it, ERH Associates, Inc. can come up with designs for your event's invitation. Let our creative design team set the mood for the occasion. We can do everything from conceptualization to the actual printing of each special invite. It's not only fun to do with you, but it's what we are great at doing.
Ellen M. Robinson's track record as a celebrated event planner in Denver and in other cities nationwide will be your breath of fresh air when all the details and requirements start to pile up. Don't leave your event to chance. Do it right with the best and give yourself the peace of mind you deserve in knowing from the start that your event is going to be brilliant, remarkable and like no-other.
Call the Denver event planning team from ERH Associates, Inc. at (303) 698-1151 today. Let's bring your event to life!